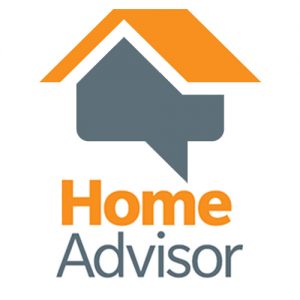 Are Leads From HomeAdvisor worthwhile?
Generating leads and sales is one of the key elements for successfully operating a small business, especially firms that offer residential services such as plumbing, lawn care, painting, pool maintenance, landscaping, roofing, air conditioning, remodeling, flooring and similar services that are handled by contractors or construction companies. Due to that need, portals like HomeAdvisor and competitors such as Angi and Houzz, connect home owners and property managers with home services contractors available in their local area.  However, is it necessary for residential or commercial contractors to use HomeAdvisor for leads?  Is there a better option for a commercial or home services firm to keep their business going?
Obviously, there are other options for contractors and construction firms to market themselves, which range from online approaches to traditional options such as radio, billboard, mailers and TV.  Joining networking groups, making cold calls and creating alliances with complementary businesses that could refer work over are also heavily used tactics that spur more inquiries. Ideally, applying all these options is best, but time and budget are usually factors for any business, so efficiency concerns compel business owners to determine which methods are worth doing initially?
Is  HomeAdvisor Worth It?
Advertising your contracting business on HomeAdvisor has several benefits, especially if you're starting up. When a project is submitted through HomeAdvisor's portal, their database matches relevant professionals for the work noted by filtering multiple variables such as availability, service type and location. For those firms and contractors that fit, the project owner's information (usually a home owner or property manager) is sent to the contractor as a 'lead'.  However, there are a lot of other HomeAdvisor instances that occur which leads to confusion.  Hence, why we're analyzing this in more detail.
If your home services business is fairly new, using Home Advisor is one way to find potential customers sooner, since referrals will be sparse initially. The same scenario could apply perhaps to established contractors that hit the slower months.  Additionally, using the HomeAdvisor platform is pretty simple to learn and manage.  The ideal situation is when you are the the only professional (or one of a handful) in your market for the services you wish to get business for.
Issues With HomeAdvisor
In HomeAdvisor's terms of service, it states they can use any information in your profile to direct links back to HomeAdvisor's site. Therefore, you're not really branding your business, but promoting their platform, which also advertises your competition.  Additionally, contractors nationwide have noted that HomeAdvisor leads are usually a waste of time, which is a concern since every time you get a HomeAdvisor lead, you're charged a fee and since these leads are directed to similar competitors, you have to monitor your devices closely for lead notifications. Otherwise, you end up paying for a lead another contractor obtains, assming the lead was actually worthwhile. If you're constantly receiving leads that don't bill into any actual revenue, you can potentially spend a lot of money without getting a return or breaking even.  Additionally, keep in mind that not every potential customer that needs your services will look on HomeAdvisor since there are other options, like Angi and Houzz to simply checking on Google, Bing or Yahoo. Even when you get a lead on HomeAdvisor, the platform is designed to work for the consumer and pit businesses and contractors against each other, often coming down to who will do the job for the least amount of money. 
So that you're aware, both HomeAdvisor (formerly known as ServiceMaster) and Angi (formerly Angie's List) are now owned by the same company, IAC. Both have faced a number of class-action lawsuits accusing them of selling fake leads, manipulating reviews, false advertising and other unsavory practices. It's not surprising that they've rebranded to combat a growing negative sentiment since HomeAdvisor is the largest online home improvement marketplace in the US. Some examples of issues include sending personal information right after sign up to multiple contractors, even when no request has been made yet, leading to complaints about too many calls and emails that are often times unsolicited.  There are other claims that matches with home improvement firms are sometimes not local or the contractors are not screened fully. This 'lead' information is also shared with Angi, so if residential services firms use both services, they could end up buying the same lead twice and it's not easy to get a refund with either.
What Is A Better Alternative To HomeAdvisor
In general, being in control of your business should include controlling how your firm is represented publicly, which means branding your firm and reputation to gain trust and build credebility.  How could that be done?  Creating your own website is a good start as well as gaining reviews on credible online destinations like Google, Facebook and similar platforms so that web visitors can find your business organically, through search engines and social media. Furthermore, the leads you get through your website are exlcusive to your business and not shared with competitors, which is what occurs with HomeAdvisor leads. Even having a presence with a Google My Business profile, which is free, is quite beneficial. The same applies with it's counterpart on Bing called Bing Places, since your firm will gain long term benefits spanning from reviews to a presence on online maps on these major US search engines. 
Additonally, by posting helpful information on your website and your social media channels as well as other websites that draw traffic, such as guesting posting for your local newspaper online, will help draw more potential projects through organic discovery and research that could start viewing you as a local expert and authority to get information and potentially services and products from.
Similar to financial investments, diversifying how you get leads and referrals benefits your contracting business long term, while reducing risk, since you're less reliant on one platform. This approach sidesteps past sources for customers becoming less reliable or disappearing completely by encouraging other paths to continue boosting your growth.  
One of the primary reasons HomeAdvisor and their home services competitors still exist even though they've become less reliable is that they have all gotten so large that they can afford to advertise more aggresively and widely than most contractors that are usually local businesses serving a certain geography.  That spending power online and through traditional channels like TV and billboards helps sustain these home services platforms that constantly brand themselves nationally and regionally.  Furthermore, their terms of service allow them to use your company name to redirect online searches to their platform by using your firm's page on HomeAdvisor or similar platforms.
With that in mind, an additional strategy to consider if you wish to test HomeAdvisor or use it when there is a slowdown is to also test competitor platforms such as Angi (even though it's owned by the same firm), Houzz, Porch, Bark, Thumbtack and several other home services portals.  The reason for testing these platforms is to potentially reach a wider audience, since not every home owner or property manager will go on HomeAdvisor as mentioned previously.  Therefore, by widening your reach by using these platforms you could reach a bigger audience even though there could be potential overlap on these supposed 'leads' since individuals could use more than one platform to find a contractor.
In summary, be in control of your branding either by handling yourself or hiring an experienced marketer as an employee or contracting marketing work out to agencies or contractors with the appropriate experience for the specific need such as Graphic Design, Web Design, Paid Ads, Social Media, Content Marketing, Billboards and so on.  Craft a strategy that best fits your firm's strengths and the particular skills of your staff then guide the messaging and build your reputation emphasizing those qualities. Additionally, in doing so, you can then execute the particular deliverables needed to achieve the goals set from your personalized strategy.  Most likely, this will include creating your own website, establishing Google and Bing profiles, building Social channels, using inbound techniques like posting advice online, outbound efforts like email blasts and even testing home improvement portals to widen the various paths for potential inquiries.  Of course, all these items does take an investment of time and money.  These 2 factors typically widen the range of marketing efforts taken from similar residential services and commercial services firms.  In general, those that continue to invest in themselves and their business usually end up more successful than their counterparts.