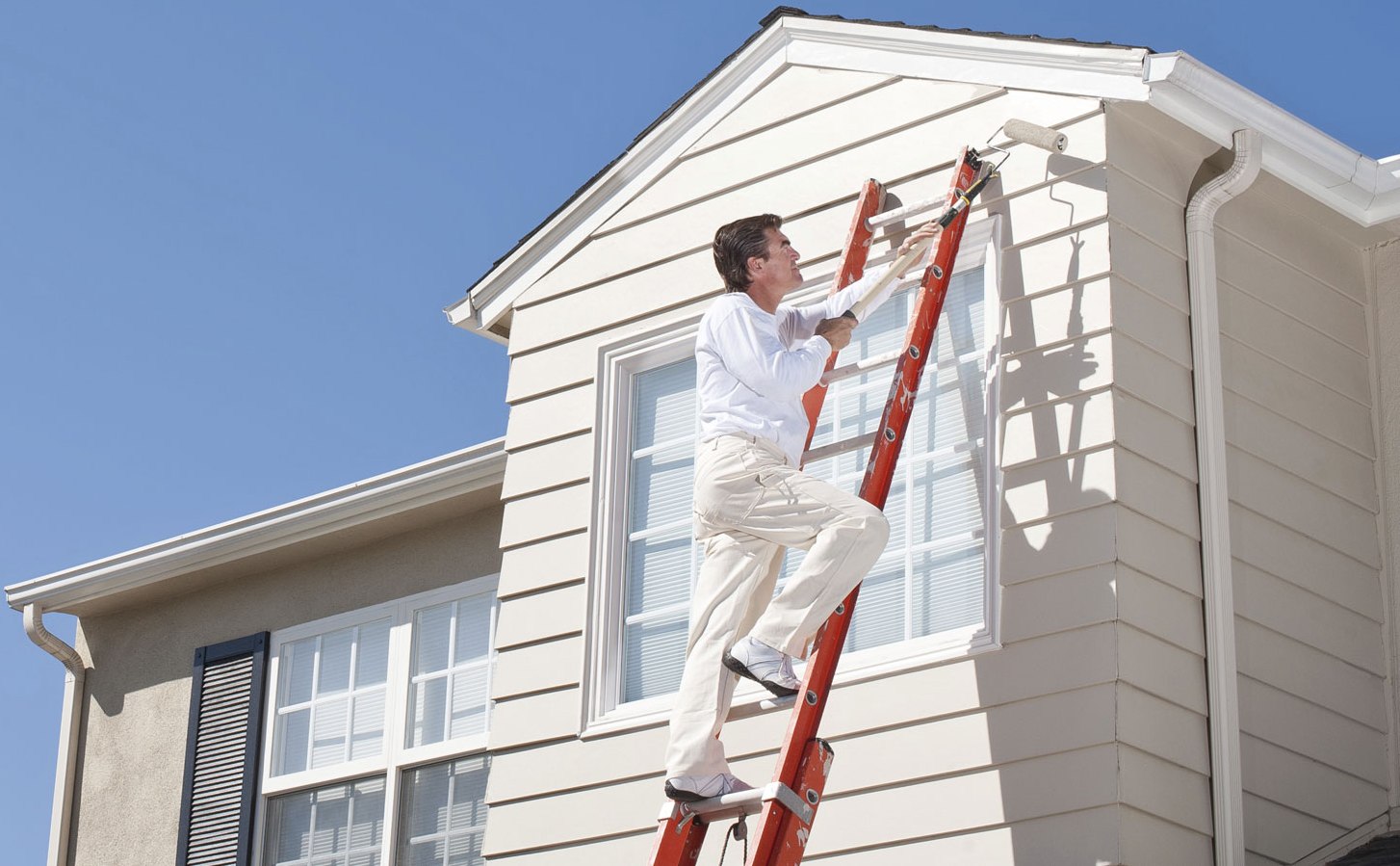 Want Reliable Leads For Your Painting Business?
Are you struggling to get good leads for your painting business? It's not uncommon unless you've been in business for awhile or have a network of contacts that can direct potential clients your way. However, some methods used by painting contractors and related home services trades continue investing in leads from programs offered through HomeAdvisor, Angi Leads and similar platforms with bad to mixed results at best.  Some of these options 'use' to be reliable channels for customer acquisition.  However, as those portals have matured with similar painter competitors entering the local area offering similar services, the effectiveness of these lead generation options can become a waste of time and money, as seen through numerous bad reviews from contractors nationwide.  Part of the issue is that these 'leads' are shared with your competitors as you race to reach the lead first (or are led to believe that) and then race to the bottom on pricing to secure the work, along with other roadblocks to contend with. To be fair, some of the blame directed at these lead generating services could also be partially due to contractors who also don't follow up properly, are hardly available by phone, have pricing that is not in line with the market and other factors that are not the fault of those sales lead firms. 
Perhaps you have considered 'how' other similar contractor businesses to yours got as successful as they have?  Maybe they were well capitalized or perhaps they secured massive projects or multi-year terms or are well connected?  Perhaps for some.  There are also existing home services firms that invested in themselves.  That investment included trying multiple channels to acquire clients. Lead generation does work, if handled properly and it's customized specific to 'your' business.  It has to be personalized, like operational resources, based on your business offerings you go to market with, your staff's capabilities and size, the particular market and segment(s) you target, population density and so on.  In other words, certain painting firms can handle high rise commercial jobs, whereas other firms like to focus on residential properties or HOA communities. 
Multiple Promotional Channels For Painting Contractors
Instead of using these lead gen platforms that don't really promote your business but function more like an Amazon marketplace that is a closed garden promoting MANY similar firms to yours, why not try an approach that brands your business directly and creates leads that are provided to you exclusively?  This suggestion does not have to be taken as a mutally exlusive option to either do one or the other.  By trying BOTH options or better yet, multiple avenues to generate clients, you are increasing your odds of success.  It is similar in approach to diversifying your investments and retirement assets so that all your funds are not in real estate during a housing bubble or in the stock market during a major recession or depression.
Branding yourself more directly also leads to less confusion for potential clients who get overwhelmed by multiple contractors contacting them or wondering why contractors are contacting them to begin with.  This is not uncommon with several home improvement websites that connect home owners to contractors by passing along information, even when not requested, since the sign up process acquires the home owners' information, which is then routed by certain lead portals as 'prospects' to unsuspecting contractors in what they think is a vetted out process.  Additionally, these type of 'hot leads' will be sold multiple times to numerous contractors looking for similar clients.  This of course leads to dissatisfaction for the primary users of the system as homeowners and property managers get bombarded with calls and emails, which at times was not requested and then contractors get frustrated with unreturned calls and emails, having to reach out multiple times to these 'new leads' only to be treated poorly and even get negative reviews online and BBB complaints.  Additionally, as these lead generation businesses have grown larger, their client relationships with small and local contractors becomes stale since they'll focus on large national outfits. It is therefore not surprising for home services firms, including painters, to seek a better way to connect with home owners and property managers online.  Of course, you can try more traditional media such as TV, Radio and Outdoor channels like Billboards, but it's widely known that online and digital platforms tend to be more cost effective in acquiring clients.  
Building Your Painting Firm's Brand
So what would a 'better' approach to acquiring clients online and digital look like for a house contractor?  It's actually simple and a process that has been in place for over 2 decades already.  Having your own website to brand your business is a basic tool needed by any legitimate firm.  It operates as a digital flyer that is always available to access on-demand.  Having an alternative, such as social media channels on Facebook, Instagram and so on are also great as alternatives BUT you don't truly own that platform right? Facebook does and the same applies to other social media options.  Having your own domain such as XYZPainting.com is a key step to branding your services business.  Another digital tool is using a proven platform like Google to generate leads for you.  The primary revenue generator for Google is still advertising and they dominate that in the digital world (especially in the United States) to the point that phone books have been replaced and other popular directories from the past.
So using Google should be easy right?  Perhaps you can learn to use Google Ads by looking up online to get going yourself.  It's probably similar to clients that want to paint their home or commercial property themselves right?  More than likely, it isn't being handled properly in both scenarios since it's not what they do on a regular basis or have proper training and continual guidance on.  More than likely, there will be a lot of mistakes running Google Ads yourself, so if you're OK spending money and time that is wasted trying to figure it out — hopefully — then keep trying.  However, it would be wise to consider getting professionals involved that understand how to use the platform and related tools properly that will then customize it specific to the needs of your particular business.  Not only should that save time if the marketing and advertising pro chosen is skilled, but you should have more leads uncovered that not only brand your business more directly than Home Advisor and Angie's List and other platforms + they will be leads that ONLY go to you – exclusively! That is more in line to what is truly beneficial for overall and continuous growth right?
Thinking this through, this marketing scenario is similar to a homeowner that decides to paint their house. They have the motivation, but do they 'really' know how to do the job properly and have the tools to do it well, especially when particular challenges arise like wallpaper removal, pressure washing, popcorn removal, knockdown texture and so on? The same applies when running any type of marketing campaign.  Most likely, it is better handled by someone that does the work on a regular basis and understands the nuances involved and tricks used to increase performance.  So why not have the work done by a marketing pro?  Especially when it involves a very KEY aspect of your business, which are leads that turn into future clients and potential recurring work.  That is one of the central components of any revenue oriented venture isn't it?  Without it, there is not an enterprise to operate.  It is worthy of investing in getting either the right employee(s) or contractor(s) to handle such as a vital role.
Google Lead Generation Experts For Painters
Additionally, if you're able to hire industry specific experts that are promoting your businesses with a track record of success means that they 'KNOW' what to focus on to get leads in your market.  Essentially, they should be replicating what is working already. By doing so, they are not recreating anything.  They are simply re-applying what works – specific to your location, the services you offer and type of clients you want to target.  This not only has greater odds of succeeding, but the ramp up time needed to get leads and ultimately a return on what you're investing is lower, leading to a better overall outcome for your business. 
Furthermore, these industry lead experts should also be able to track the results properly for you so that you know 'what' is truly generating results lead-wise.  This is a key point to remember.  Otherwise, you'll end up wasting funds on resources you 'may' think is getting ROI, but it turns out several leads could be from other sources or worse yet, most of the leads are from sources you're not aware of.  Furthermore, having proper tracking shows more transparency on what is working.  By tracking  we don't mean, providing a report to review.  We mean showing the source of 'each' lead — as it comes in.  Reports can be doctored.  Lead tracking can be manipulated also, but it harder to do so and would require repeated attempts to confuse and misinform clients to do so since the leads should be coming throughout the service period, not submitted at one time as a general report on what was provided.  Doesn't this make sense and is a more prudent approach to sustainable business growth?
Another consideration is not every customer that needs home services will look on HomeAdvisor or Angie's List and similar channels. In other words, if you put all of your eggs in HomeAdvisor's basket, you may miss out on possible sales from other options since not every potential client visits HomeAdvisor's or Angie's List website right?  Additionally, some of these websites connecting home contractors may require paid memberships to see your 'page' on their site, while also showing a list of your competitors as well. Also keep in mind, most of these competitors may not be properly background checked either, so you're now competing with others that may not truly match up with your firm and resources. Attracting visitors on these lead generation portals for contractors may also push you towards offering steep discounts to attract potential clients since the algorithms for several of these lead generation sites show businesses with coupons first typically.  Therefore, for some of these lead portals, it's creating a potential race to the bottom to earn clients who may expect a similar deal in the future with a list of your competitor's names and contact information easily available. Is that really an approach that advances your business?
Further pertinent points to be aware of with lead generation sites include enduring big jumps in lead costs that can adjust dramatically upward to spend the alloted budget noted, but fail to show 'why' the cost of the lead changed so much from previous lead costs.  Some of the contractor lead gen channels have costs that adjust weekly while others show the price of leads beforehand, but it's up to you to locate those lead price adjustments.  Moreover, these 'leads' are shared with your competitors as noted earlier and how many of them are given the same lead is debatable, but the concern is this could lead to dissatisfaction for not only the contractor paying for the lead but the home owner and property manager that gets overwhelmed by calls as alluded to above.  Even getting a 'make-good' or refund for poor leads is not too encouraging, especially if it happens often, since time is wasted tracking down bad leads and that is if the lead generation service grants refund requests, which is usually very sparingly.
Google and Bing Tools Promoting Painting Businesses
Remember the most popular search engine in the US by far is Google, with around 4 out of every 5 online queries in the US occurring on Google and Google owned or partner websites.  It is the dominant platform used by – nearly everyone (around 80%) of the US. However, relying on lead gen services where a small percentage of online searches in the US uses anything but Google is limiting your reach to potential clients isn't it? Home Advisor or Angi is not securing ALL that remaining search traffic or even more specifically, search audience looking for contractor firms online.  It is split up among them and other platforms like Houzz, Porch and so on as well as other search engines like Bing and Yahoo. Per statistics from SimilarWeb.com and Alexa.com, 40% of traffic to Home Advisor comes from Google, which they use to promote themselves to find contractor clients and home owners and the top website visited following a visit to Home Advisor's website is – the Google search engine!  Therefore, you're hampering you're exposure by not using Google to acquire clients that has online search in the US cornered. Google should be part of ANY business' marketing strategy in the United States due to their dominant online position.  Using Google is not only limited to Google Ads but should include other Google products, such as Google My Business and Google Maps, which are free for any firm to use to promote themselves more effectively along with Google Analytics and Google Search Console to better track results and online performance.  There are even new options available for certain trades and professions using Local Search Ads from Google.  Furthermore, promotional options using other similar search platforms, such as from Bing, can be utilized too for branding and lead generation via Bing Ads and Bing Places.
Lastly, another concern with using platforms like Home Advisor or Angi exlusively is that it leaves your business exposed in a way that can crush profits if anything changes on these sites.  Things will change eventually, like increases in lead prices as noted above.  Therefore, these lead services should be viewed as a tool for getting leads quickly, while working on other marketing methods that you have more control over, such as building your own website and using search engines like Google and Bing and social channels on Yelp, Facebook and similar interactive platforms, so that you diversify where your leads come from.  That way, if one source for new customers gets disrupted, you still have several other channels, including offline options, that can pick up the slack.  Besides, the general consensus from painting firms and other home services contractors is that companies like Home Advisor and Angi are to be avoided or minimized to rely on them as little as possible. If you do decide to try them out, proceed cautiously.  Several of these lead gen companies have grown primarily by raising their prices and partnering with large retailers.  One of the primary reasons they still exist is that they have gotten so large that they advertise a LOT more than any contractor firm or independent operator can financially, which leads to their omnipresent visibility on Google and the rest of the web.
A Better Marketing Approach For Painters
In sum, the most common conclusion is that companies like Home Advisor and Angi are more challenged to generate a return on a marketing investment for painting contractors and home services contractors typically. However, they could be used sparingly, depending on your business service and the market targeted, to supplement better promotional and advertising options that more directly brand and boost your firm's visibility and local reach.  Your primary options should be creating your own website so that you have control over your messaging and how you present your business, as well as using free tools from Google and Bing such as Google My Business, Google Analytics, Google Search Console, YouTube and Bing Places and their paid tools – Google Ads & Bing Ads to generate leads and eCommerce sales.  Of course, Social Media should also work alongside these mainstays, but keep in mind that you don't have as much control over your brand on Facebook, Instagram, LinkedIn and similar social channels since they function like a closed garden, similar to Amazon.  One of the top benefits to using Social Media is the ability to share content beyond your own website and blog, so that you can extend your reach to other potential clients searching for you online. By following the suggestions above, you'll find more potential clients and extend your firm's reputation further and wider long term.